<!- sidebar-file='/sites/www.aacpublicschools.org/web/aacps2/internships/_zumu_sidebar.html' --> <!- box:dkbluebox -->
<!- box:dkbluebox -->

Student Reflections

What is an Internship?


<!- box:dkredblue -->

Internship Programs

Business Education

Career & Technology Education

Family and Consumer Science

Magnet

National Security Administration (NSA)

Professional Career Experiences

Signature

<!- box:dkblue -->

Frequently Used Forms and Resources

Internship Coach Information 2016 17.docx

Wage and Hour Report

Policies and Procedures in Spanish

AACPS Career Completer Information

Work Permits

ProStart Internship in Spanish

Student, Parent, Mentor, School Agreement

Student Parent Mentor Agreement in Spanish

Career Research and Development Internship in Spanish

CRD Summer Letter in Spanish


<!- box:dkredbox -->
<!- box:dkbluebox -->


George, Michael, and Miles - AACPS Board of Education
As proud members of the STEM (Science Technology, Engineering, and Mathematics) Program at South River, we have been exposed to many different technical areas. As interns at the CTE (Career Technology Education) Department at the AACPS Board of Education, we are able to apply this knowledge in a real-world environment. 
During our time with the CTE Department we were fortunate enough to attend the Summer Curriculum Writing Academy at Old Mill High School. There, we got the opportunity to work with our mentors to write new curriculum for the CTE classes. This was an extremely enriching experience for us, as it shed light on the extensive process that our teachers go through in order to write new curriculum for us students.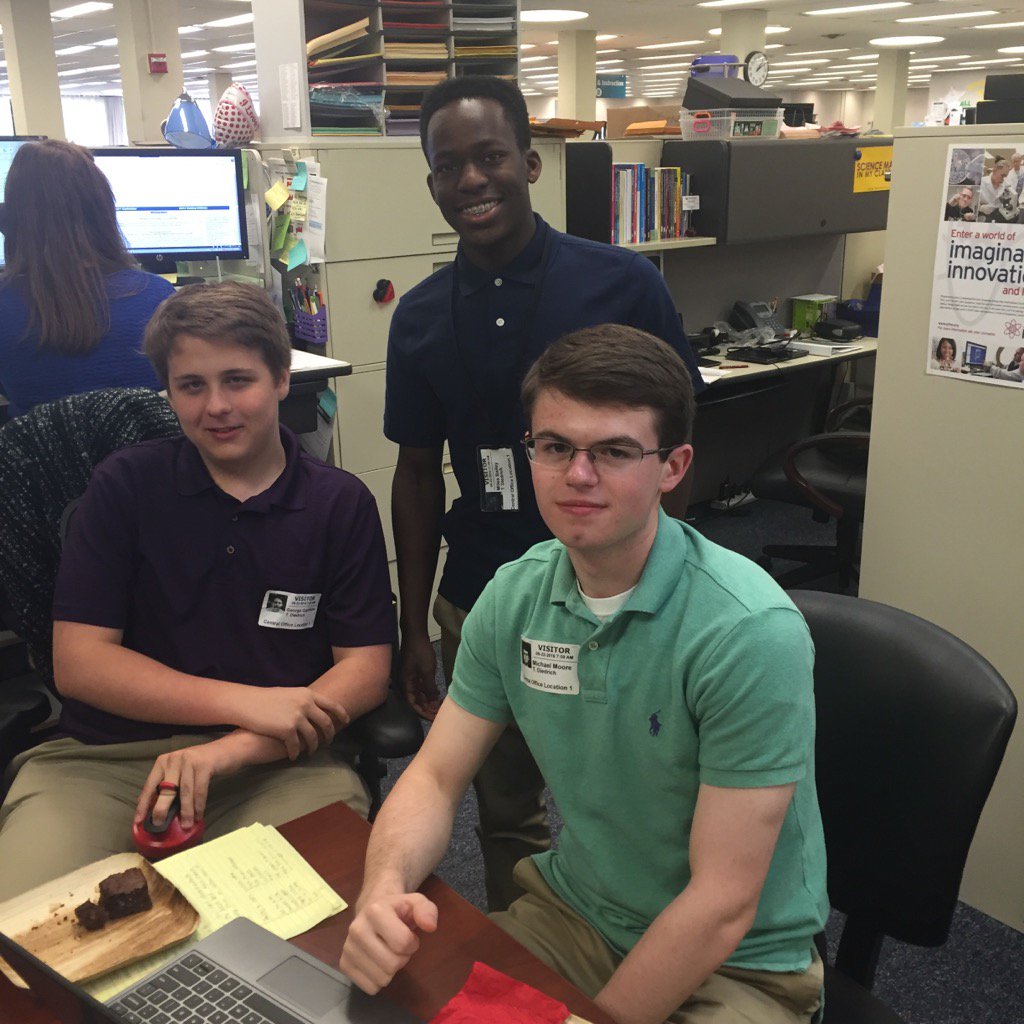 What really distinguishes our CTE Department internship from other internships is how diverse our workload is. We are never caught doing the same task over and over, and are constantly working on new and exciting tasks. This sponteneity is exactly what us STEM students crave. In addition, we are able to work in multiple subjects, as opposed to being suppressed to only one. For, example, we work with the business, engineering, and FACS aspects of the CTE Department on a regular basis.